This week has been mostly behind the scenes work; by this I mean working on unwrapping, light mapping, engine work and texturing.
Denzil has been working on getting a waterfall to work by using a panner node, which has been easier than expected, now all we need to do is combine lots of different torn paper textures together to create a layer waterfall effect. He has also been working on getting rippled water for the pond near the end of the level. This is proving quite difficult by Denzil is smart enough to get the job done.
Testing out different types of water effects in engine.
Freddy and I also went to the library and scanned a lot of old books for our textures, hopefully this will help our level look like it has realistic elements. When it came to the unwrapping of the book models we ran it to a few problems; originally I gave each book a 512 x 512 texture sheet but after starting to texture we soon realised that they were too low res for something that is close to the screen. So Freddy juggled the sheets around but ended up getting confused so the two of us spent the day fixing the unwraps but nevertheless the sheets are fixed! We separated the spines, overlapped the covers and gave the loose paper its own texture sheet; now book 1 & 2 are on their own sheet, as are 3&4 and 5&6; all at 1024 x 1024 so we should have no issues with things looking blurry or pixelated.
At the beginning of the week I also decided to research the images that the library gave us for reference. It turns out they are flash photography photos of men working in a Cornish mine. The images are originally for a book called "

Mongst Mines and Miners: Underground Scenes by Flash-Light" by "

JC Burrows" we will hopefully be using this for one of the books in our level. Thanks to this blog:

http://wchildblog.com/2014/05/24/photo-story-rare-early-flash-photography-images-of-cornish-miners/ I have found out a lot more about the mining in the Victorian era and we are now trying to incorporate this into the level more. We also found out that the miners tended to just use candles; stuck to their hats and to the walls; the miners had to buy these themselves therefore many of them didn't have the money to buy lanterns for work. The images are truly inspiring and I hope that we can get some of these elements to show in our game.
The book that the images given to us came from.
Braden has been busy unwrapping and working on UI; He did a quick concept of what the pause screen will look like:
He has the pause and resume working at the moment but needs to hook up the checkpoint and restart to Denzil's blueprints. The finished screen is coming along nicely and I am very exited to see it when it's finished.
Dan has also been sulpting Alice's body and is perfecting it so that it will look beautiful when finished.
Here's a quick work in progress shot;
WIP shot of Alice.
This week I have mainly been working in Engine; I have fixed alot of blueprinting issues and have fixed a lot of sizing issues, due to me making a mistake with the level block out. One thing we do want to incorporate is dynamic cameras; cameras that will zoom in and pan at certain parts of the level. This was discussed after I put up this image;
We decided as a group that at the rabbits house we need to zoom in so that you can see all of the little details; such as the drink me bottle, therefore I will be working on this mechanic next week.
Here's a quick video showing what I have been working on; (the sounds a temporary until we find or record some better ones)
Finally here are some screenshots from the rest of the level.
Lighting still needs to be worked on and the postprocessing will be put in after a basic texture pass has been made.
We are well on our way to finishing this project, the only problem is finding the motivation to finish.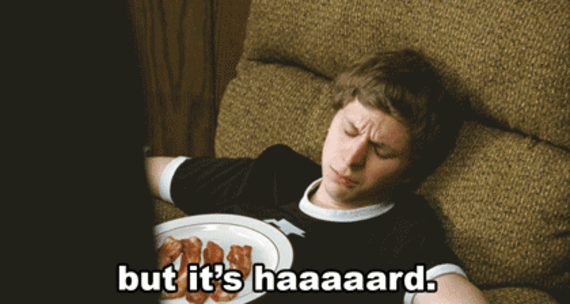 We will hopefully have more to show next week.
References: